People
Core Team
---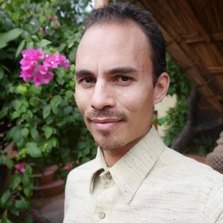 Ramin Mathias Talib, PhD (Phil), MSc (Env)
Founder
Ramin Mathias Talib was born in the Zürich highlands, studied environmental science at the ETH Zürich and taught at the École d'Humanité. He served in the Forest Department of Zürich and conducted research in regenerative ways of living in India. He is at the forefront of sustainable development and aforestation in Vrindavan, India, for which he won the 2016 Munger Raj Award. He is also a Yoga teacher, a composer and screenplay writer, and holds a PhD in philosophy.
Ashok Kumar, PhD (Biochem)
Director
Besides his engagement in the Sublime Union, Ashok Kumar is also the Director of the Centre for Research in Integrative Medicine Vrindavan and the Chairperson at SK Biotherapeutics Pvt. Ltd. Vrindavan. He did his PhD in Biochemistry in Berkley University and has invented highly potent biotherapeutic herbal medicines. He is heading the development of a research and retreat centre for natural medicine in Vrindavan.
Bhagyashree Sahil Mahajan, LLB, LLM
Secretary & legal advisor
Bhagyashree Mahajan is an independent lawyer based in Mumbai. She is passionate about improving the ecological and social quality of life in India and has been serving in the Sublime Union through PR and legal advise.
Esha Fae
Youth ambassador & content creator
Esha is an artist & videographer from Mullumbimby, Australia, who creates positive global transformation through the use of art, multimedia and education projects, connecting and inspiring people to bring change into their everyday lives.
Holding space for youth to come together, cultivating community, curating ceremonies and learning to live sustainably & in harmony with ourselves, each other & our precious Mother Earth.  She is guiding people home to themselves and bringing remembrance of the magic held within each breath and the power to create unprecedented change within each moment.
Advisory Board
---
Prof. Boga Neeraja Prabhakar
Professor in horticulture
Boga Neeraja Prabhakar did her PhD in Horticulture at the Acharya NG Ranga Agriculture University Hyderabad. She has guided various aforestation projects and is teaching at Acharya NG Ranga Agriculture University.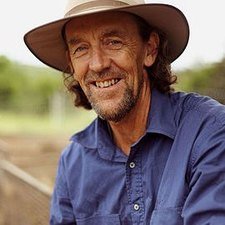 Geoff Lawton
Permaculture designer & teacher, founder of Permaculture Research Institute
Geoff Lawton hails from Australia and has educated over 15,000 students in Permaculture worldwide. He is an internationally acclaimed expert in food forests and organic agriculture and is well known for greening the Jordanian desert with Permaculture methods on saline soil and temperatures up to 50 degree celsius.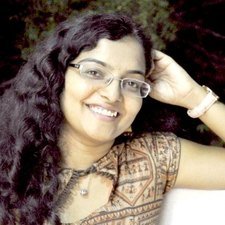 Deepthi Reddy
Natural farm entrepreneur. CEO & founder of Idhya Organic Living, Organic Gampa and Farm Tour
Deepthi Reddy has developed a large network of experts in natural farming & living and green enterprises. She does outings to farms with families, students and corporates and delivers organic food baskets to many doorstepts in Hyderabad.
Aviram Rozin
Founder and Director of Sadhana Forest Pondicherry
Aviram Rozin has pioneered the Sadhana Forest reforestation and water conservation project on 70 acres in Pondicherry. Sadhana Forest is the largest residential volunteer organization in India.